Drama and Theatre
Curriculum Leader: Mrs R Goldberg - goldbergr@saintgeorgescofe.kent.sch.uk
Students of AQA Drama and Theatre develop skills that are not just essential for drama but applicable to a wide range of higher education subjects and in the workplace. This course refines students' collaborative skills, their analytical thinking and their approach to research. Students grow in confidence and maturity as they successfully realise their own ideas. They learn to evaluate objectively and develop a sound appreciation of the influences that cultural and social contexts can have on decision-making. Whatever the future holds, students of A-level Drama and Theatre emerge with a toolkit of transferable skills preparing them for their next steps.
Subject Requirements
GCSE English - Grade 4
GCSE Drama - Grade 5 or above or VQ Drama - Merit or above
(external experience will be considered)
Intent
The Drama curriculum covers a range of topics designed to stimulate pupils' creativity, provide historical and cultural awareness and inspire students to try and experience things they may not have done previously in the arts. Many key practical skills and concepts are introduced during KS3 and these are refined and explored further in KS4 and 5 to ensure academic excellence.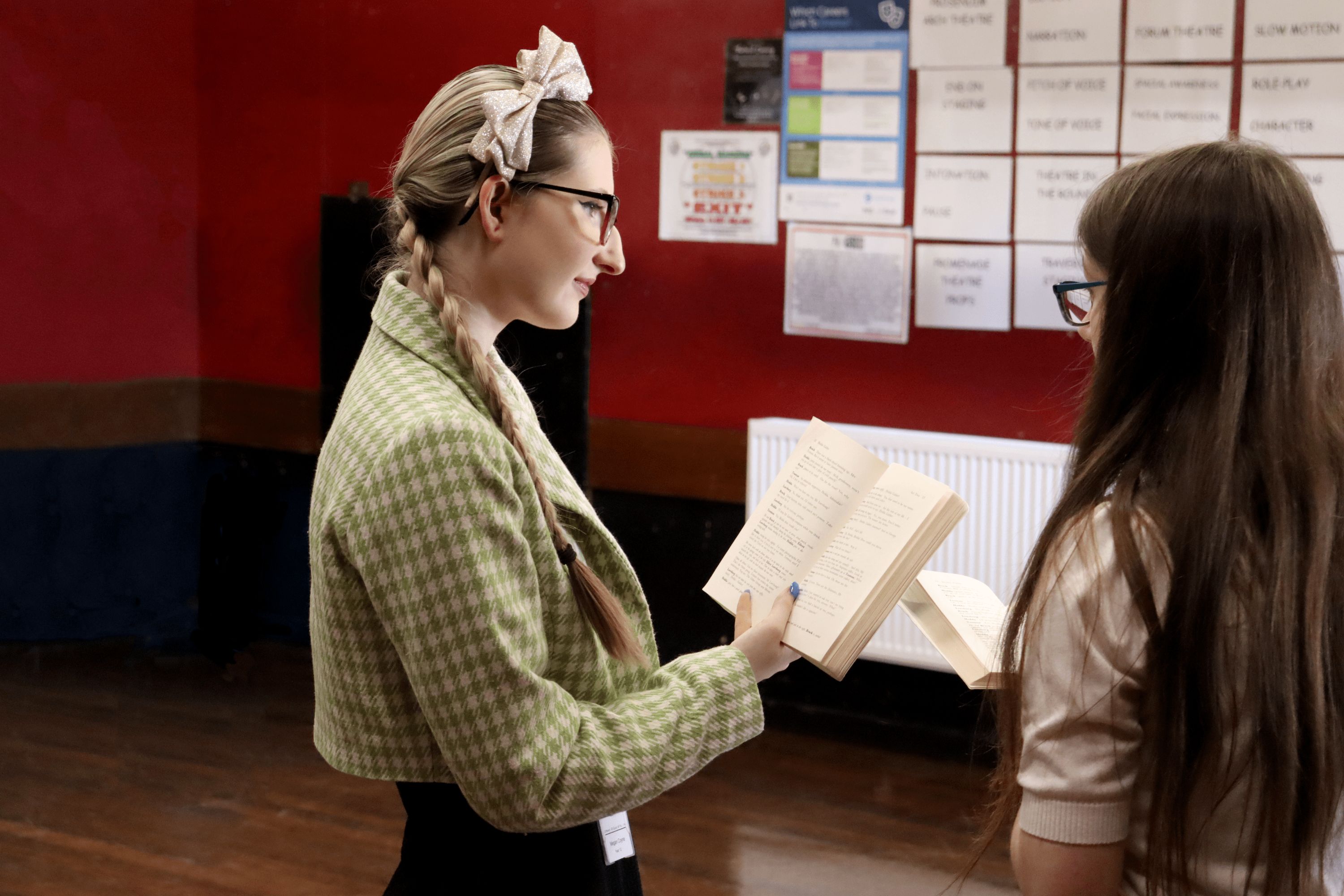 Implementation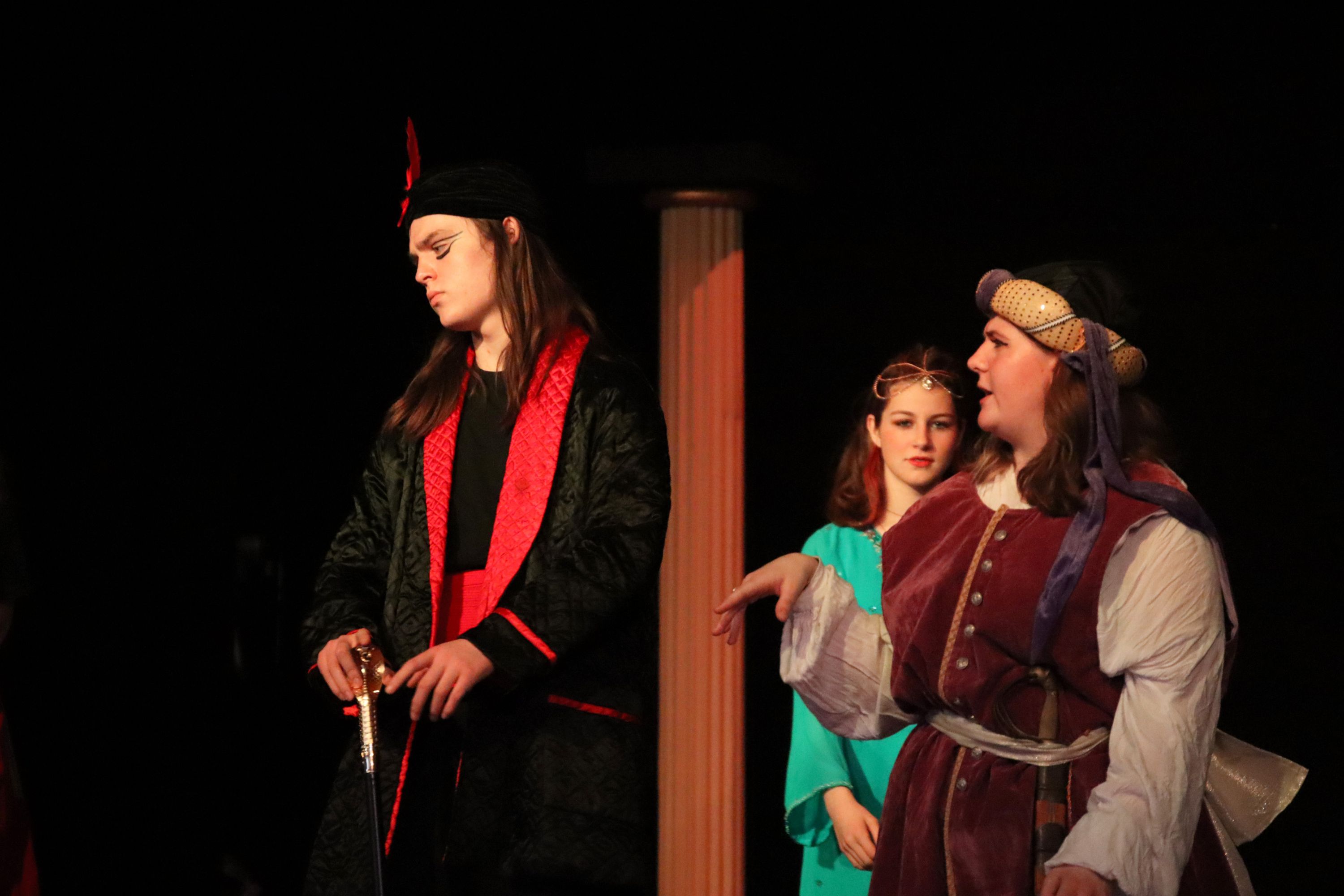 The implementation of the curriculum comes from various style and practitioner workshops as well as opportunities to devise, perform and work collaboratively. Lessons follow a carefully sequenced pattern where key skills are built and then developed throughout the learning journey to ensure every child flourishes.
We ensure that SEND and disadvantaged children are given the necessary support in class to fully access the Curriculum and that equal opportunities are given to all.
Impact
When studying Drama students begin to grow in confidence allowing them to flourish in many different social and professional situations. They also grow in terms of being able to critically analyse, problem solve and use their creative thinking amongst other things.
Drama allows students to experiment with ideas practically, they have a greater appreciation for the arts and how it allows students to express themselves and become more of their own person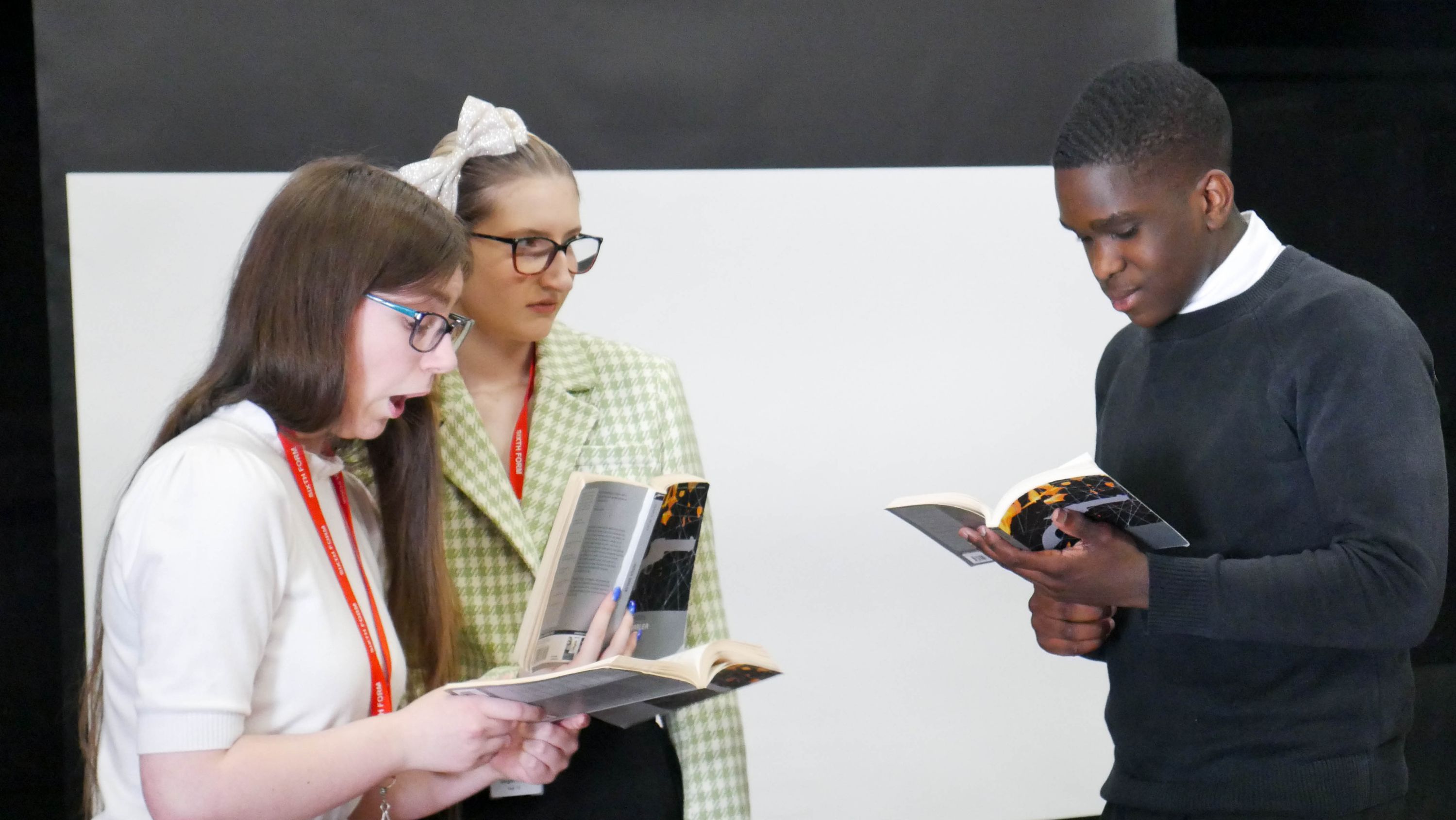 Topics
Students study two set play texts from different periods of history. They will gain a detailed knowledge of theatre history and practitioners through practical exploration. Live theatre visits are an essential aspect of the course, and students are also encouraged to visit the theatre independently.
Students will work in groups to create original performances based on a stimulus, as well as perform extracts from a range of plays. Students will learn about key roles and theatrical terms in professional theatre and will study all aspects of staging including set design, lighting, costumes and masks.
Assessments
Component 1: Text in Performance (40%) Written examination lasting 3 hours on two set texts studied, and an unseen extract from a play chosen by the examination board, as well as a theatre review on a live theatre performance
Component 2: Creating original drama (30%) Practical performance of theatre – one original devised piece and a written report to accompany the process.
Component 3: Making Theatre (30%) Practical performance and re-interpretation of a text influenced by a chosen theatre practitioner, with a creative logbook to accompany the process.
Text studies currently: Hedda Gabler By Henrik Ibsen and Our Countries Good by Timberlake Weternbaker
Examining board link: AQA A Level Drama and Theatre
Drama Future Paths
Not only does this course provide access to those wishing to attend traditional drama and theatre schools, but it also offers access to a wide range of university and career paths.
More traditional university offer drama as a stand-alone subject where students can home in on their skills and practices developed at further education. Also, an A-Level in drama will aid with English Literature studies at higher education where students will continue to analyse and evaluate set texts.
If students wish to continue their theatrical training, then performing arts/drama schools are the ideal route. Students here will be starting their professional journeys, whether that be on or off-stage, and they will be continuing to use skills developed at A-Level.
Future careers in drama include but are not limited to: Actor, Stage Manager, Event Manager, Designer (Lighting, Sound, Set, Costume etc.), Director, Drama Therapist, Teacher, Playwright, Community Arts Worker, Theatre Manager, Talent Agent etc.
Extra Resources
Book: Our Countries Good
Book: Jerusalem
Revision Materials